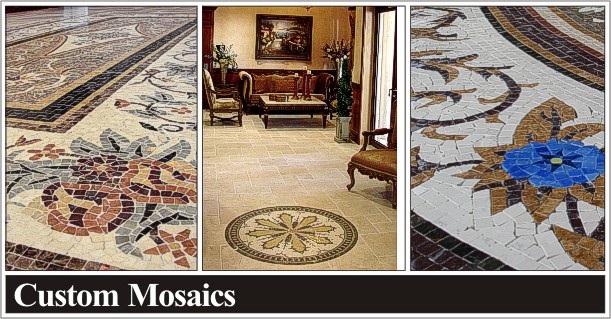 We are a manufacturer and importer specializing in custom mosaic design: Borders, Medallions and Murals. We've been in business for 16 years working with high-end stores and top designers from Florida to Dubai. Our clients love to work with us because we:
* think outside-the-box
* create unique works of art
* exceed expectations.
If you are looking to create something unique, something different,
CAESAREA DESIGN, INC. is the company for you. Our customer service and experience is second to none.